How to generate solar leads? Most effective method to generate solar
What is the most effective method for generating solar leads - How to generate solar leads?
Working in the solar sector is an exciting moment, with both newly founded and well-established companies working hard to make their mark. When there is so much competition, it may not be easy to distinguish yourself from the crowd and entice potential customers (also known as leads) to your company. The generation of solar leads is one of the aspects of beginning a career in solar sales and installation that is among the most challenging aspects.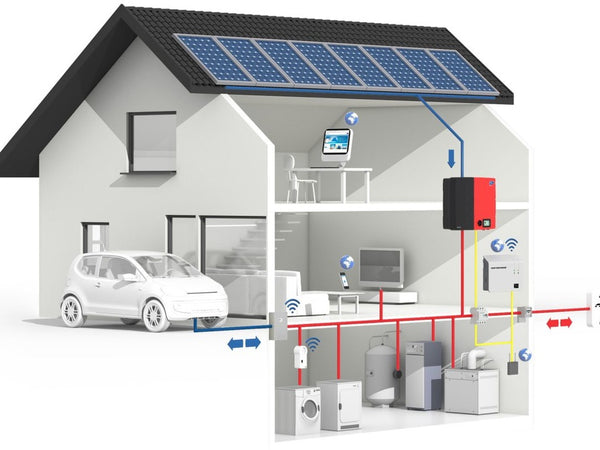 Although it could be challenging to generate solar leads to win contracts and expand your business, it is not impossible. Doing so might be a rewarding and vital approach to increasing solar sales. Producing leads helps ensure that the solar leads you acquire are interested in your product or service. It is beneficial even though you have access to a lesser audience than you otherwise would—because of this, developing your leads can deliver a far better return on investment, even though the audience you reach will be significantly smaller. Considering the time and effort required to produce solar leads, purchasing them would be more cost-effective. 
Why is generating solar leads better than purchasing solar leads? 
Getting an interested consumer straight away is one of the most enticing things you can do for their business (for a bit of cost). You can possibly purchase solar leads, but it is costly. Solar companies that generate leads should be researched thoroughly to find the right partner. If you measure your results and find that some lead generators aren't providing a timely return on your investment, you should eliminate them.
Producing your solar leads has the benefit of lower production costs. If you make your solar leads, you could be able to save a large amount of money. Combining paid and organic search with targeted social media advertising may be one way to generate a significant return on investment for an organization's marketing budget. This environment allows for the possibility of authenticity.
Once you've established anything, it becomes your organic lead. In addition, if you've communicated with your information in the past, you have a better chance of establishing trust and rapport with them.
What exactly is a solar lead, and how exactly does it work?
People interested in solar energy installations for their homes or companies are known as "solar leads." Cold calling, door-to-door sales, and web advertising are all efficient ways to generate solar leads. A "solar lead" is a prospective client who has shown an interest in acquiring solar energy.
Utilizing solar leads is a great way to drive up the profitability of your organization. By making your solar leads, you can ensure they are high-quality enough to meet your needs.
Solar leads offer several benefits, one of which is that they are better for the environment and give a more profound understanding of the company's operations.
An increase in people's familiarity with the brand
An opportunity to communicate with potential customers
The possibility of establishing a relationship with potential future customers
An increase in the number of people who may become customers
When you generate your leads, it is much simpler to control the quality of the leads sent to you. If this is the situation, you may expect an increase in the number of sales leads that come from potential customers for your company.
Although it is challenging to produce solar leads, doing so proves to be worthwhile.
A step-by-step approach to boosting the number of potential customers that visit your website:
A robust online presence is one of the most effective tactics for generating new leads in the solar energy market, and it is also one of the most basic requirements. If you want visitors to your website to quickly discover more about your company and get in touch with you, your website's design has to consider these goals from the beginning.
Even if you have a good idea of who your target audience is and how to get your marketing materials in front of them, you won't be able to sell solar panels to them if you don't know how to get your marketing materials in front of the people who are most likely to purchase solar panels.
The good news is that you are not compelled to carry out such an activity! We are here to provide our experience to assist you in conveying your message to the appropriate individuals.
The following are some suggestions that may help increase the number of individuals who go to your website:
Ensure that the layout of your website is simple to use.
Verify the accuracy of the information on your website.
Put a call-to-action button in a visible place on your website to encourage people to act.
Put a section called "Frequently Asked Questions" on your website.
On your website, you should provide client testimonials, especially those from satisfied customers.
You should create your website with these aims in mind if you want site visitors to be able to learn more about your business and contact you right away. What would happen if you didn't provide a way for them to contact you? As a result, your website's navigational structure has to be simple.
Attract a greater quantity of prospective clients to your social media sites:
Using social media to generate solar leads is yet another novel way to expand your clientele. You want prospective clients to be able to quickly locate information about your business and contact details when they visit your social media pages. There are several techniques to increase the generation of leads using social media, including the following:
Keep your content updates frequency consistent across all your social media channels.
Put a call-to-action button in a visible place on your website to encourage people to act.
On your social media pages, include a section for commonly asked questions.
Use client testimonials on your numerous social media platforms.
Avoid wasting your time and money on consumers that are the wrong demographic.
To get the most out of your marketing efforts, you must ensure that each marketing campaign and piece of content is targeted toward a specific demographic.
Things to remember!
The reputation of a solar firm on the internet is becoming increasingly important as many people purchase products and services online.
You may differentiate yourself from competitors by providing excellent customer service in-store and offering solar panels that are the finest available on the market. If your online reviews, website, and social networking sites do not reflect the same quality, many potential customers will never make it to your storefront.
It is anticipated that pre-purchase browsing will be the standard in 2022.
Customers considering doing business with your company check through your Google reviews, peruse your company website, and may even look you up on social media to see if anybody is discussing your company or its wares. 
It needs a significant commitment of time and money in the form of customer testimonials, social media management, and the site content that carefully targets key terms that reflect adversely on your organization to have an effective online reputation management strategy (i.e., words and phrases related to the high expense and weather dependence of solar panels)
Frequently Asked Questions Concerning Photovoltaic Cells and Solar Panels
You're interested in a solar lead, aren't you?
You are here because you want to know "how to generate solar leads." Not only can you generate leads, but you can also increase their number. Solar leads are prospective consumers who have shown an interest in using solar energy. When you generate your solar leads, connecting with potential clients and transforming them into customers who pay for your products or services is much simpler.
How can I increase the number of individuals interested in solar energy?
In the field of solar energy, some ways you may generate leads include taking part in online discussion groups, contacting various directories, and using social media. In addition, you might create leads by hosting events and using your website.
Are there any benefits to generating solar leads?
Increasing your company's visibility and the likelihood of generating income may be accomplished via solar leads. Making your solar leads may be a challenging but ultimately rewarding endeavor. When you develop your information, it is much simpler to control the quality of the leads sent to you. If this is the case, you can anticipate an increase in the sales leads from prospective clients for your company. Increasing your company's visibility and brand awareness via solar leads may also boost your sales potential.
Conclusion:
We appreciate you taking the time to review our lesson on " How to generate solar leads." As a gesture of gratitude for taking the time to read this. We ask that if you find it helpful, you forward it to the people in your immediate circle, and if you have any more questions, please feel free to contact us!
---