How much electricity do solar panels generate
How much electricity do solar panels generate?
Consumers have had access to solar-powered products for a considerable amount of time. Most of us have, at some point in our lives, experimented with the use of solar-powered essentials. Every day, we enjoy the benefits made possible by their impact. The question of "How much electricity do solar panels generate" is being asked more often.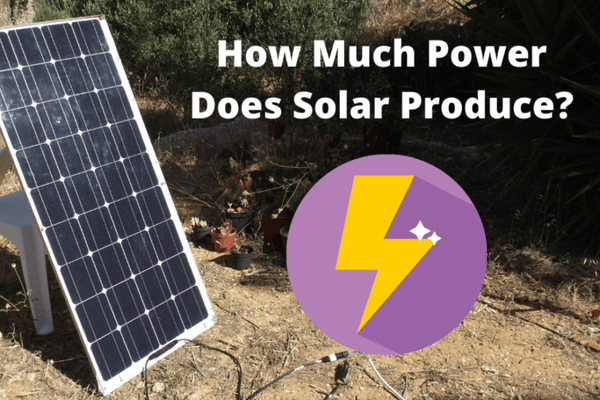 A solar panel's capacity to produce a certain amount of usable energy is highly dependent on several factors. On the other hand, solar panels installed may produce around 2 kWh daily. Residents have the potential to realize savings of this magnitude from their energy use.
It seems that not much money has been saved. The solar panel's maximum period of useable energy production is twenty-four hours. There is a significant possibility that putting up a solar panel system would result in monthly savings of at least $100. The quantity of power your solar panels can produce may vary depending on various variables. Please keep reading if you're interested in knowing more about this topic.
Production of Energy Via Solar Panels and Related Technologies:
Solar panels start producing electricity when photons, which are light particles, knock electrons out of orbit around their nuclei. As soon as the electrons are no longer present, the beginnings of electricity are formed, and it is immediately captured and stored. Solar panels include photovoltaic cells responsible for converting solar energy into usable power.
The number of these cells on a single solar panel might reach tens of thousands or perhaps hundreds of thousands. Solar panels are the individual components that make up a solar array. Each array is connected to existing electrical infrastructure so that the generated solar energy may be directed where needed.
Learn the Meanings of These Terms:
Before knowing how much power a solar panel produces, it is vital first to get familiar with specific basic vocabulary.
A kilowatt, sometimes abbreviated as kW, is a measure of electrical power equal to one thousand watts.
Kilowatt-hours, or kWh for short, is a unit of energy measurement that represents the use of one kilowatt for one hour.
Power in the form of direct current (DC) that is generated by the solar panel
Solar Power Generation Capacity and Performance:
Using today's solar panels, which make up the bulk of the market, one may convert around twenty percent of the sun's rays into usable solar energy. As a consequence of this, they are capable of producing more than 400 watts of power. When a solar panel operates at higher efficiency, it makes a more significant amount of usable electricity. If you have a tremendous amount of energy, you will have more available power.
How much power Does a residential Solar Panel Put Out?
When rating solar panels, the amount of direct current (DC) power produced under optimal conditions is considered. It is expressed in watts and indicates the amount of energy that may be generated by your solar panels (W).
Most residential solar panels generally produce energy ranging from 250 to 400 watts. Solar panels with a greater wattage generate more electricity than those with a lower wattage when the operating conditions are the same.
The Dimensions of the Solar Panels, as well as the Quantity of the Solar Cells:
Solar panels often come in a 60-cell or 72-cell configuration, depending on the manufacturer. The solar panels with 60 cells provide electricity ranging from 270 to 300 watts, while the 72-cell panels generate power ranging from 350 to 400 watts.
They can provide greater output due to their larger size, allowing them to accommodate an extra row of cells. Solar panels with 72 individual cells are the standard for more significant residential and commercial locations.
The intensity of the sunlight:
There is a possibility that the quantity of electricity will change according to the location of your home. The higher the amount of electricity your solar panels can create, the more sunlight your area receives.
Other Considerations That you should Take into account:
Several other elements may affect the output of your solar panels, in addition to the amount of power measured. Take into consideration the temperature of the panels. The higher the temperature becomes, the less prevalent they become.
If the panels have any covers, there is one more item to consider. Solar panels' efficiency may be reduced by debris or a tree's shade. The roof's pitch could influence the quantity of power your solar panels generate. In general, because of the sun's position in the sky, roofs facing south tend to generate more electricity than roofs facing other directions.
On the solar panel, a rating indicates the maximum amount of electricity the board can produce under optimal conditions. Depending on the circumstances, this may also be referred to as rated output or rated capacity. A household solar panel system's ability may vary from 1 kW to 4 kW.
The quantity of solar energy collected at any given time of year depends upon the season. Because there is more sunlight throughout the summer, it is simpler and quicker to create power during that time. Remember that solar panels do not produce electricity by absorbing heat but light as their energy source. Even during the months when temperatures are at their lowest, these plants will continue to grow.
Understanding the amount of electricity, a single solar panel can generate:
It is helpful to get an idea of how much electricity can be produced by a single solar panel. On the other hand, it could be more beneficial to have an idea of the amount of solar energy that your roof is capable of generating.
The best approach to assess the size of your solar panel installation is to examine the amount of money you spend on your monthly electricity bill. The average monthly electricity use for a home that is 1500 square feet is 100 kilowatt hours. You may begin spending less on your monthly power bill once a solar array with 15 panels has been erected.
It is anticipated that fifteen solar panels with a power output of 250 watts each would provide a daily output of 18,750 watts (or 18.75 kW). Because the average household uses 39 kW hours of energy each day, you wouldn't be able to power your home with only 15 solar panels. It would be best to have solar panels rated at 250- 300 watts to power your house with solar energy.
If you switch the solar panels on your home's roof on again, would they continue producing the same electricity as before? That's not very plausible at all. Because of factors such as the weather and the amount of cloud cover, it is impossible to estimate how many kilowatt-hours of electricity will be generated by your solar panels in a given month.
A Step-by-Step Guide to Measuring the Power Output of Your Solar Panels
Shortly, you will be able to monitor solar energy output from the comfort of your home. This meter maintains track of the amount of electricity your solar system generates and the amount sent back into the utility grid.
Depending on the manufacturer, you may also be able to see the performance levels of your solar panel using an app on your smartphone. 
Using your appliances during the day rather than at night is best if you want to get the most out of your solar panels. It is a result of the fact that the panels can only generate power during daylight hours. Additional steps you can do to lessen your carbon footprint include replacing your lights with energy-efficient models and powering down electronic devices when they are not in use.
Frequently Asked Questions Regarding the Power Provided by Solar Panels
The following are the most commonly asked questions:
How many solar panels are required to create a monthly output of one thousand kilowatt hours?
Most homes need 27 solar panels under ideal lighting conditions to generate one thousand kilowatt hours of electricity each month with a typical solar panel.
How Much Energy Are Solar Panels Capable of Producing in One Hour?
Most solar panels have an hourly output ranging from 170 to 350 watts. However, this might be affected by factors such as the weather and direct sunlight. On average, a solar panel will produce somewhere in the range of 0.17 to 0.35 kWh.
Is it feasible to increase the energy your solar system produces?
No, you cannot increase the output of your solar panels using this way, nor can you improve their efficiency. They are constructed to bring you to a particular destination. Keeping the surface clean will allow them to work to the best of their abilities. If they are not kept clean, their performance will suffer.
Conclusion:
You may evaluate the output of solar panels, and the factors that influence it have been brought to your attention. You may be now prepared to go on with your solar journey. Get your solar panels from daranener. Contacting local solar power contractors will allow you to get information about the cost and set up an appointment for a home assessment. 
---